10
About Bill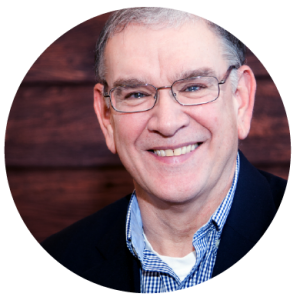 Rev. Bill Kirk was elected Assistant Superintendent of the New York District Assemblies of God in May, 2005.
Prior to this position, Bill pastored First Assembly of God, Binghamton, New York.  While at First Assembly, he led the congregation through 8 years of growth and was instrumental in helping the church become debt free.
Following graduation from Valley Forge Christian College, Bill served as Associate Pastor of Grace Assembly of God in Syracuse, New York, before pioneering Cooperstown Assembly of God under Missions Advance New York (M.A.N.Y.) From 1981 to 1988, the Lord gave the increase enabling Cooperstown to purchase a new parsonage, 13 acres of land, and build a new 225 seat sanctuary which was dedicated in May, 1986.
Bill's burden is to Encourage the Heart and Equip the Hands of every servant of God in the local church.  He has written 56 series, books and training guides to strengthen believers in their faith. He has ministered at the First National School of Church Planting in Springfield, MO, in the New York District M.A.N.Y. Pastors School, and ministers annually in retreats for pastors and church leaders.  Whether pioneering with six people on Sunday morning in Cooperstown or pastoring First Assembly in Binghamton, Pastor Kirk's burden is to strengthen, motivate and encourage the heart of every laborer in their God given ministry.
Bill has served as General Presbyter for the New York District Assemblies of God since May 1998.  He recently completed the 32 courses from Emerge Ministries under "The Institute Of Pastoral Counseling."
Bill Kirk
Assistant Superintendent